Sporting KC Roundtable: Best of April
The staff at Reporting KC have a roundtable of Sporting KC's (or FC Kansas City or the Swope Park Rangers) best player, goal and save from April.
April is already almost a week behind us and let's all be thankful for the end of that awful month. Of all the Kansas City soccer teams, only two wins were had. Sporting Kansas City defeated the New York Red Bulls and the Swope Park Rangers defeated the Tulsa Roughnecks. Those both seem like a long time ago.
FC Kansas City are still without their first win and looking to turn that around today against the Houston Dash (who are without an injured Carli Lloyd). But enough about this month, let's look back at April.
Goal of the Month
Mitch Egan: Benny Feilhaber against NY Red Bulls. This goal was fantastic from end to end. The clear decisive passing all the way from the back really showed what Sporting can do when everything finally clicks.
Thomas I. Benton: Wait–Sporting KC scored goals in April? Seriously, Dom's goal against Colorado was a great team goal of the type Sporting needs to be creating.
Ellie Schneider: Shea groom had that great header against Portland.
Chad Smith: I like the logic behind both of those arguments. Many of our writers wanted to vote for Brad Davis and his goal against the Galaxy, but I had to disqualify those since apparently May 1st doesn't fall in April. That said, let's hope there is some competition for Goal of the Month for Mr. Davis in May.
I had to re-watch all the goals and I have to side with Tom. It may really be called the Assist of the Month, as Connor Hallisey delivered a beautiful ball into the box that Dwyer would head home. That said, Sporting need to be able to score goals like Benny did against the Red Bulls because it's a classic counter goal.
Winner: Dom Dwyer against the Rapids
Save of the Month
RJ Clark: Tim Melia's penalty kick save against Bradley Wright-Phillips when they played the NY Red Bulls.
TIB: I agree with RJ about save of the month. Any PK save is a great save.
Eric Atcheson: Yeah, Melia's PK save has to be it. BWP totally telegraphed the kick, but it's still not an easy save, and it got us a crucial three points in a month that generally lacked such outcomes for us.
EA: Melia's PK stop against the Red Bulls would have to be my pick as well. Although it was a pretty bad PK by BWP, Meila was all over it. Melia also had an Opta rating of 9.06 that game and was Man of the Match.
CS: It seems like a consensus. I looked back through all the other saves and the only other one that jumped out at me was Melia's save against Conner Lade when he was in free on goal, but Lade had a bad angle (not that Melia didn't handle it perfectly by cutting down the angle). Penalty kicks are just converted so often I cannot disagree. Watch for yourself.
Winner: Tim Melia's PK stop against the NYRB and BWP
Player of the Month
TIB: Nuno Andre Coelho, and it isn't close.
RJ: Nuno Coelho. I don't know that you could argue that anybody else has been more consistent than him.
EA: So I actually totally disagree with Tom that it isn't even close for Nuno. Nuno had a bad couple of games without Besler at his side at the beginning of April–although he has played much better since. But I think it is close, because what has made a difference in the overall team has been the reintroduction of Ike Opara.
He made one inexplicable mistake against NYRB–the handball that got called for a penalty–but he otherwise put in an absolutely stellar debut by both the eyeball test and the numbers test. Ever since, the team just seems to take things up a notch when he is playing. I like Nuno, but I also like Ike. He gets my vote.
ME: Player of the Month – Roger Espinoza. So I've been going over the Opta stats for the last 6 games in April. I came up with the average score for the top players of the month who played a full game. I didn't count substitutions although Feilhaber did come on for the second half of that terrible Colorado game and had a score of 5.5, ouch. Unfortunately its a bit tough to assess since everyone didn't play the same amount of games. Here is what I came up with.
Coelho – 7.08 (6 games)
Espinoza – 7.126 (5 games)
Benny – 7.158 (5 games)
Coelho had a pretty bad game against Colorado, like everyone else, scoring a 6.0. If you drop that score to even his games played his average jumps up to 7.3. I'm going to go with Roger Espinoza for my player of the month because with just the eye test I think he has been playing like the Roger of old. He is tracking back and covering that midfield extremely well with the absence of Mustivar. He was extremely aggressive during that Vancouver game which is probably what won me over. I think Medranda could get an honorable mention because he has really come into his own over the last few games.
CS: I like Ike. I like Nuno, even though we just gave him this award in March. What hurts Ike for me is that he hasn't been on the field nearly as much as Nuno (and I'm all for that to keep him healthy). If you push me to vote, it's Nuno because though he had that bad game against Colorado, there were a lot of back-ups in that game.
As Mitch stated, if you back out that game he crushed it again in April. Some how Benny outscored Roger and I felt that Benny had a bad month. Also, Roger's great game against Vancouver was in March, so I can't let it sway me for April.
Winner: Nuno Coelho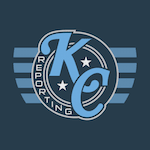 This seems fair. I write the article and all my votes win. Here is to being the editor. Let us know if you agree or disagree in the comments or on Twitter or Facebook.