Preview: Sporting KC vs LA Galaxy
Sporting KC return to Children's Mercy Park trying to break a two game home losing streak. The LA Galaxy will be their opponent.
Sunday, May 1, 2016 at 7:00 PM CST (Fox Sports 1), Sporting Kansas City return home for the first time in four games to take on the Los Angeles Galaxy. On their recent road trip they went an unfortunate 0-2-1 with the only bright spot being a draw against the Vancouver Whitecaps (and they only had 10 men on the pitch).
Things aren't much better at home where Sporting KC have lost back-to-back games. They haven't lost three consecutive games at home since 2014, though I guess that's not that long ago. Sporting currently sit at 6th in the Western Conference (13 points) while the Galaxy are in 3rd (14 points).
The news does get better for SKC. They have not lost in seven straight home games against the LA Galaxy (4-0-3). That streak stretches back to 2007 since LA and KC were in separate conferences until last year. Their last meeting was October, when Sporting would win 2-1 and launch themselves into the MLS Cup Playoffs (only to be eliminated by that awful double post penalty kick in the first round).
Interestingly, Lawrence Olum hadn't scored since his July 2014 meeting with the LA Galaxy until he headed one home two weeks ago against FC Dallas. Maybe he'll get hot. Or maybe not. This match will likely mark the arrival of Mike Magee to Kansas City for the first time (assuming he plays) since Sporting Club CEO, Robb Heineman, teased fans with the prospect of signing him and Justin Mapp. Speaking of Mapp, he may actually be in the 18 for the first time this season.
Suspended:
– Sporting KC: None
– Galaxy: Nigel de Jong
Suspended Next Yellow Card:
– Sporting KC: None
– Galaxy: Jelle Van Damme
Injuries:
– Sporting KC:
OUT: Kevin Ellis (groin injury)
QUESTIONABLE: Paulo Nagamura (calf strain), Justin Mapp (left toe), Chance Myers (hamstring injury), Soni Mustivar (hamstring strain)
– Galaxy:
OUT: None
QUESTIONABLE: Robbie Keane (knee surgery), Leonardo (leg injury), Sebastian Lletget (groin injury), Alan Gordon (groin injury), Steven Gerrard (unknown)
Sporting Kansas City's Last Five: W/L/L/L/D
Galaxy's Last Five: W/D/D/W/W
Goal Leader(s):
– Sporting KC: Dom Dwyer (4)
– Galaxy: Gyasi Zardes (4)
Starting XI Prediction:
Melia
Abdul-Salaam – Coelho – Besler – Dia
Feilhaber – Olum – Espinoza
Davis – Dwyer – Zusi
Rest of the 18: Kann, Sinovic, Rubio, Medranda, Opara, Mapp, Nagamura
Word is Soni Mustivar is still not ready to go. It's also being reported that Chance Myers and Justin Mapp were full participants in practice. Since there is no news that Medranda has been loaned back to the Swope Park Rangers, it's hard to know if Mapp is healthy enough to go or if it's Hallisey that could be the guy loaned down to get minutes. As for Myers, I prefer him to SAS, but with LA's speed that's a good way to re-injure a muscle injury.
I'm going to assume Peter Vermes returns to his lineup against San Jose and won't push it too much with injuries. Nagamura, Myers or Mapp could all get a few minutes on the pitch to test their health, but I don't expect they will start. I also assume Melia will be the man again. Yes he has made a couple bad fouls that led to penalty kicks, but his aggression mostly works in his favor.
Beyond the starting XI of Sporting is the injuries that are hampering the Galaxy. They could be without Keane, Lletget and Gerrard (and will definitely be without Nigel de Jong). That's four starters yet the Galaxy somehow still look to be loaded with talent despite the absences.
Sporting started to look better against the Whitecaps, but they couldn't score in the last 40 minutes despite being up a man. The Galaxy are not struggling to find goals. If they were to fall behind it's hard to imagine they things flowing well enough to grab back a couple of goals. Until Soni Mustivar returns I don't think I can predict a victory for Sporting KC. If it makes you feel better, I'm generally wrong on my picks.
Prediction: 1-1 Draw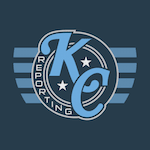 What do you think? Should Kann remain the starter ahead of Melia? Is Chance Myers getting back on the field? Who falls out of the 18 with so many players potentially returning from injury.