Preview: Sporting KC versus the Houston Dynamo
Sporting KC head back on the road against their rivals the Houston Dynamo at BBVA Compass Stadium.
Saturday, May 7, 2016 at 7:30 PM CST (SKCTV/MLS Live), Sporting Kansas City return to the road for the fourth time in five games to play their orange rival, the Houston Dynamo. SKC will stay on the road after this game with a trip to Colorado, so it makes this match-up all the more important.
This also marks the return of Brad Davis to the place he spent the majority of his MLS career. Of his 15 seasons in MLS, Davis spent 10 of those with the Dynamo (and another with the Earthquakes who would become the Dynamo the following season).
It wasn't that long ago when we were questioning if the sky was still blue in hated rival Davis wanted to be traded to Sporting KC. Davis had flipped off the Cauldron, been punched in the face by Roger Espinoza and just generally disliked by the Kansas City faithful. It will be interesting to see how the Houston fans react to his return.
Brad Davis ironically has not tallied an assist for his new club in eight appearances but does have two goals. During the offseason everyone was talking about all the players who were going to be assisting Dom Dwyer (Davis, Justin Mapp, Benny Feilhaber, Graham Zusi) and worried about the goals. Well the goals aren't really coming and neither are the assists. Let's just blame it on a bunch of new pieces trying to fit in together.
Less notably, Jalil Anibaba could be playing his first game against Sporting since leaving the club. He played for SKC in 2015 and was released after the season. He was actually part of the Aurelien Collin trade, who was recently re-traded away from Orlando City last week.
In the last five years these teams have met an astounding 20 times across all competitions, which is more than SKC have played any other team. They have five playoff meetings and two US Open Cup meetings sprinkled in with their regular season match-ups. It could be argued Houston are KC's greatest rival since they moved with them from the Eastern to the Western Conference and they keep eliminating each other in the playoffs.
Some good news for Sporting fans is that the home team has only one win in the last nine games (1-3-5). The bad news is Houston holds that one victory. More good news for Sporting Kansas City is that Houston currently sit at last place in the West and have only a single victory in 2016, which was seven games ago. Houston has also only managed three goals in the last five games.
Suspended:
– Sporting KC: None
– Dynamo: None
Suspended Next Yellow Card:
– Sporting KC: None
– Dynamo: None
Injuries:
– Sporting KC:
OUT: Kevin Ellis (groin injury)
QUESTIONABLE: Soni Mustivar (hamstring strain)
– Dynamo:
OUT: None
PROBABLE: Rob Lovejoy (left hamstring strain)
Sporting Kansas City's Last Five: L/L/L/D/D
Houston's Last Five: L/D/L/L/L
Goal Leader(s):
– Sporting KC: Dom Dwyer (4)
– Dynamo: Will Bruin (3)
Starting XI Prediction:
Melia
Zusi – Opara – Besler – Sinovic
Feilhaber – Coelho – Espinoza
Davis – Dwyer – Medranda
Rest of the 18: Kann, Dia, Rubio, Abdul-Salaam, Myers, Mapp, Nagamura
I'm going to go out on a limb and guess that Peter Vermes will experiment with his same wacky line-up he had against the Galaxy. Sporting absolutely dominated that game, despite only earning a draw. He is sticking to the story that Zusi wasn't playing right back (though it's obvious he was), which I think is a play to throw Houston off the scent.
That said, it could be a disaster to let Graham Zusi defend Giles Barnes, arguably the best player on Houston. If the defense shifts over and Nuno cheats towards Barnes from his new defensive midfield position and Opara is there to help, it should all be OK. It can't be worse than Abdul-Salaam who has struggled at RB as of late. Ideally Chances Myers is healthy enough to return but we don't know yet since he sat on the bench last Sunday.
Honestly, I really like the line-up we ran last week. That said, if Soni Mustivar is healthy I want him back on the pitch and Nuno back to center back (with the occasional break from Opara).
Today's game is an important one for both of these clubs. They are two teams that haven't won in a combined 11 games. It's silly to say the playoffs are on the line this early as Sporting KC are in 6th (14 points) but Houston are in 10th (5 points). It's a lot more dire for Houston to overcome their awful start, but Sporting needs to stop the skid they are on. I'm just not sure either will stop it tonight.
Prediction: 1-1 Draw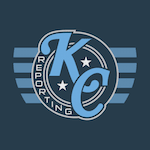 Strangely I've been getting predictions correct as of late. The bad news is that those predictions were losses and a draw. Let's hope I'm wrong and Sporting can right the ship on the road tonight.